The Devil's Garden
Opening night: 05.05.2017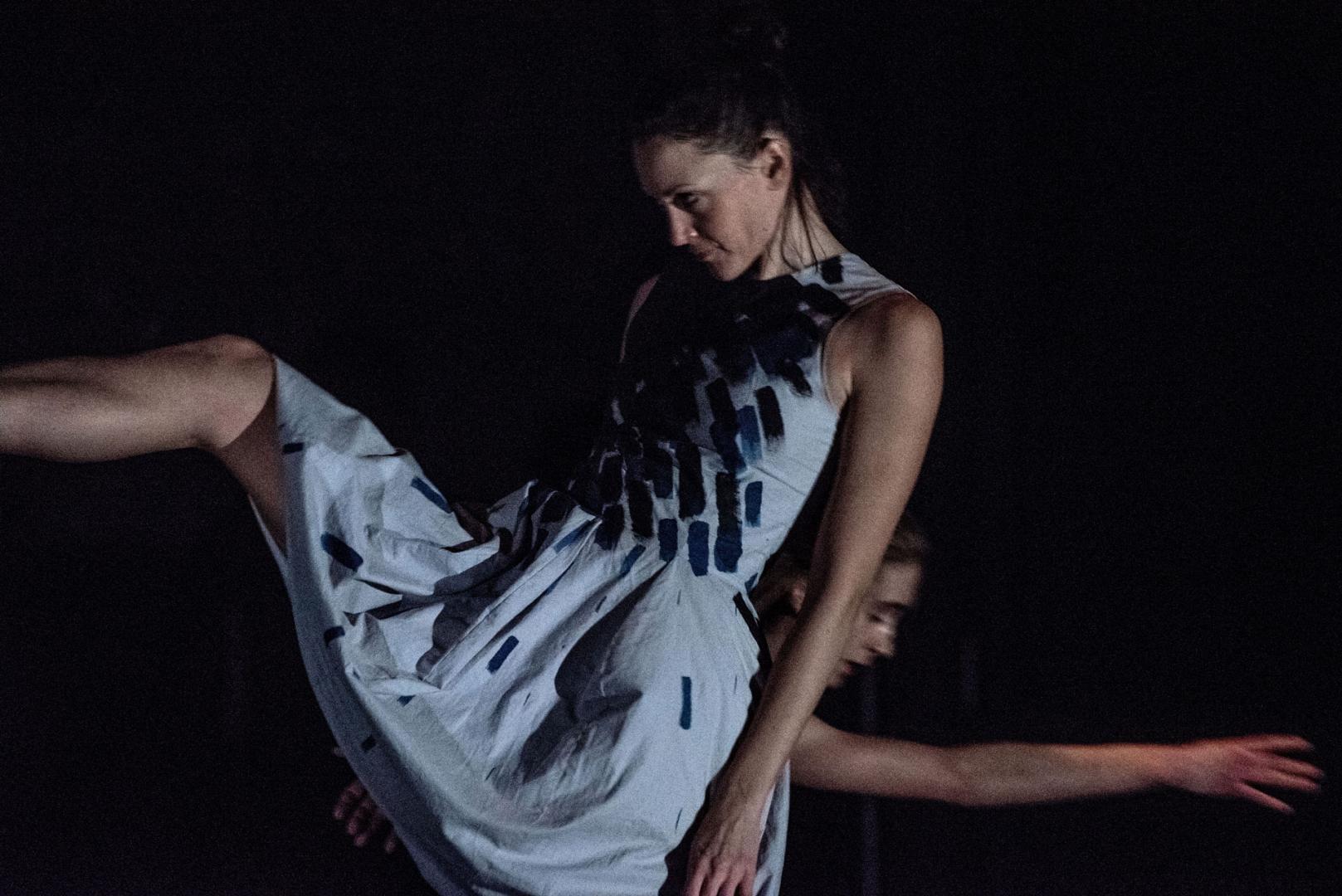 In The Devil's Garden, we open a window on a society within a society- a community of women suspended outside of everyday reality. For this project David Hernandez and Petra Glad decided to work with a cast of women and address the subject of a female reality.
As an American man creating a work for Croatian women, Hernandez took the position of a witness, the point of view of an outsider looking in, and wanted to develop an experience for the public resembling his own experience as a watcher and observer of a world outside his own. This place is a suspended metaphorical zone existing between the lines of the male patriarchal reality of our world where different female lives cross and interact. To create a lieu for this happening, Hernandez enlisted the help of female visual artist Zdravka Ivandija Kirigin to create the garden by designing a scenography which provides the setting for this happening, a mini universe that the performers inhabit and manipulate.
For the soundscape Hernandez worked with Bojan Gagic to create an installation of sound which offers a sonic landscape in which we can feel the presence of a world outside and at the same time the resonance of this somewhat mystical place. This sound landscape is periodically pierced by layers of music from Bach's Art of the Fugue further establishing this experience of the intersection of two world's and realities, continually shifting the experience of the viewer as a result. In the garden we witness a kind of ritual of women's work that is intriguing and captivating and more so because we view from the point of view of a stranger, a traveller without a map, a visitor who doesn't speak the language but is entranced by the goings-on he encounters there.
David Hernandez was born in Miami, Florida where he studied 'studio music & jazz' and opera at the University of Miami and dance at New World School of the Arts. Subsequently he moved to New York to work as an apprentice with the Trisha Brown company and begin researching with Meg Stuart. He left New York to follow Meg Stuart to Belgium to help begin the company Damaged Goods where he worked for almost seven years as a dancer and collaborator. David remained in Europe basing himself in Brussels where he continued creating his own work in the form of dance performances, installations, happenings and many other sorts of multidisciplinary projects for over twenty years.
Next to his own projects he continued performing and collaborating with many other artists such as LaborGras, Brice Leroux, Anouk Van Dijk, Michel Debrulle, as well as directing, performing and researching as an improviser with artists such as Steve Paxton & Katie Duck, among many others. He was one of the three initiators of the improvisation project 'Crash Landing' along with Christine Desmet and Meg Stuart. David participated in a choreographic collaboration with Anne Teresa De Keersmaeker for many years for projects including Zeitung, Keeping Still and D'un Soir un Jour, and danced and sang in the production Cesena which premiered at the Avignon Festival in 2011. As a pedagogue, David gives classes and workshops worldwide while maintaining a position as a main teacher at PARTS since 1995.
Previously he developed and managed his own education program, PEP (The Performance Education Program) for several years in the framework of Klapstuk festival in Leuven, where he was also in residence. David continues to work as a singer and joined the early music vocal group Graindelavoix, led by Bjorn Smelzer, as well as Reve d'Elephant Orchestra jazz band, performing in concerts, recording discs and touring with several different projects as a musician. David continues creating his own work within the organisation dh+, David Hernandez and collaborators, whose most recent performances, For Movement's Sake and Hullabaloo are presently touring.A new production Sketches on Scarlatti will have its Belgian premiere in January 2017. He is presently busy working on commissions for several contemporary dance companies in Croatia, Germany and Sweden.