Spone
Opening night: 08.10.2015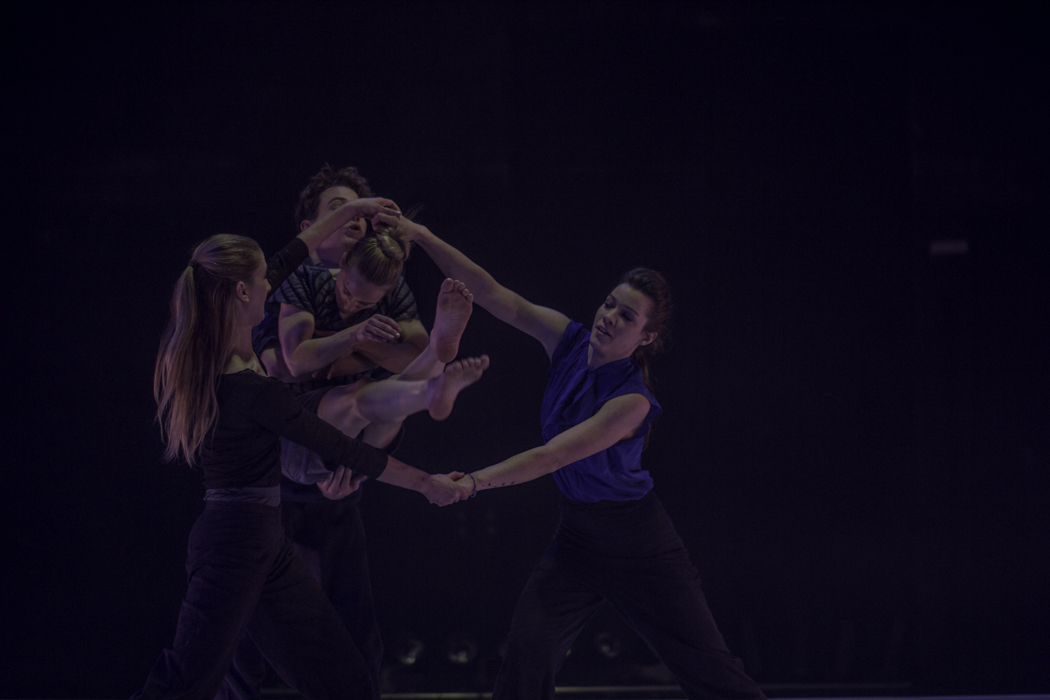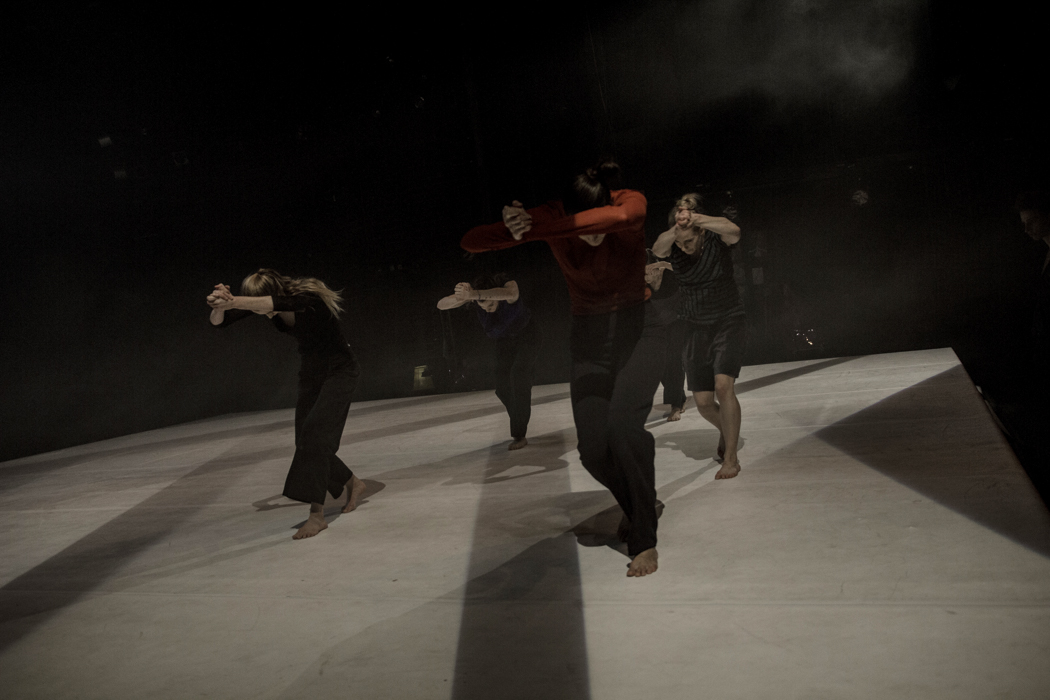 Roberto Olivan's dance pieces reflect the choreographer's unusual perception of dance and his need to bring it into dialogue with other artistic genres. That is why his works often incorporate elements of contemporary circus, drama theatre and various other artistic disciplines or innate abilities of the dancers. Olivan uses a mixture of artistic languages and relies on the experience and aspirations of the dancers in order to release primeval movement and create organic physical theatre.
Intangible Bridges lead the viewer into private micro-universes of the performers, in which their personal and professional experiences interlace, their ambitions meet with obstacles. Fragments of their life stories are connected by intangible threads they are not always aware of, but these threads inexplicably determine their course of action. These threads, these intangible bridges, help us realize that despite our differences we all need each other in order to be ourselves again.
Dance material has been created mostly by performers themselves, with a clear intention from the very beginning: to test their physical and emotional limits in order to create a unique form of visual poetry - the poetry which is the result of their own experience.
Using non-verbal theatre and the language of contemporary dance, Intangible Bridges is a puzzle which reveals interrelations and ties between six stories and six different personalities.
Roberto Olivan (Tortosa, 1972) is a Catalan choreographer and director of Enclave Arts Del Moviment. He lives and works all around the world, combining seemingly opposing influences from different countries and cultures into primeval, organic physical theatre full of amazing contradictions.
His pieces are firmly rooted in his own origins and experience, and coloured by those of the performers. Well-versed in many artistic forms, master of precision and control, Olivan works not only with the intellect, but with emotion, physicality and love. He seeks to make his work accessible to audience, combining the power and energy of circus with the harsh reality of the world in which we live. Roberto Olivan graduated from the Institut del Teatre, Barcelona, and from P.A.R.T.S., Belgium. In 2001 he founded his own company.
During his long and intense career, Roberto has worked with world-known choreographers and directors such as Anne Teresa de Keersmaeker, Robert Wilson, Tom Jansen and Josse de Pauw, created pieces (more than 50 of them) for many dance companies and theatres around the world, and received prestigious awards, including Premi Nacional De Cultura. He is the founder and artistic director of Deltebre Dansa festival.
www.robertoolivan.com