PLAC - Cai shichang
Opening night: 03.07.2017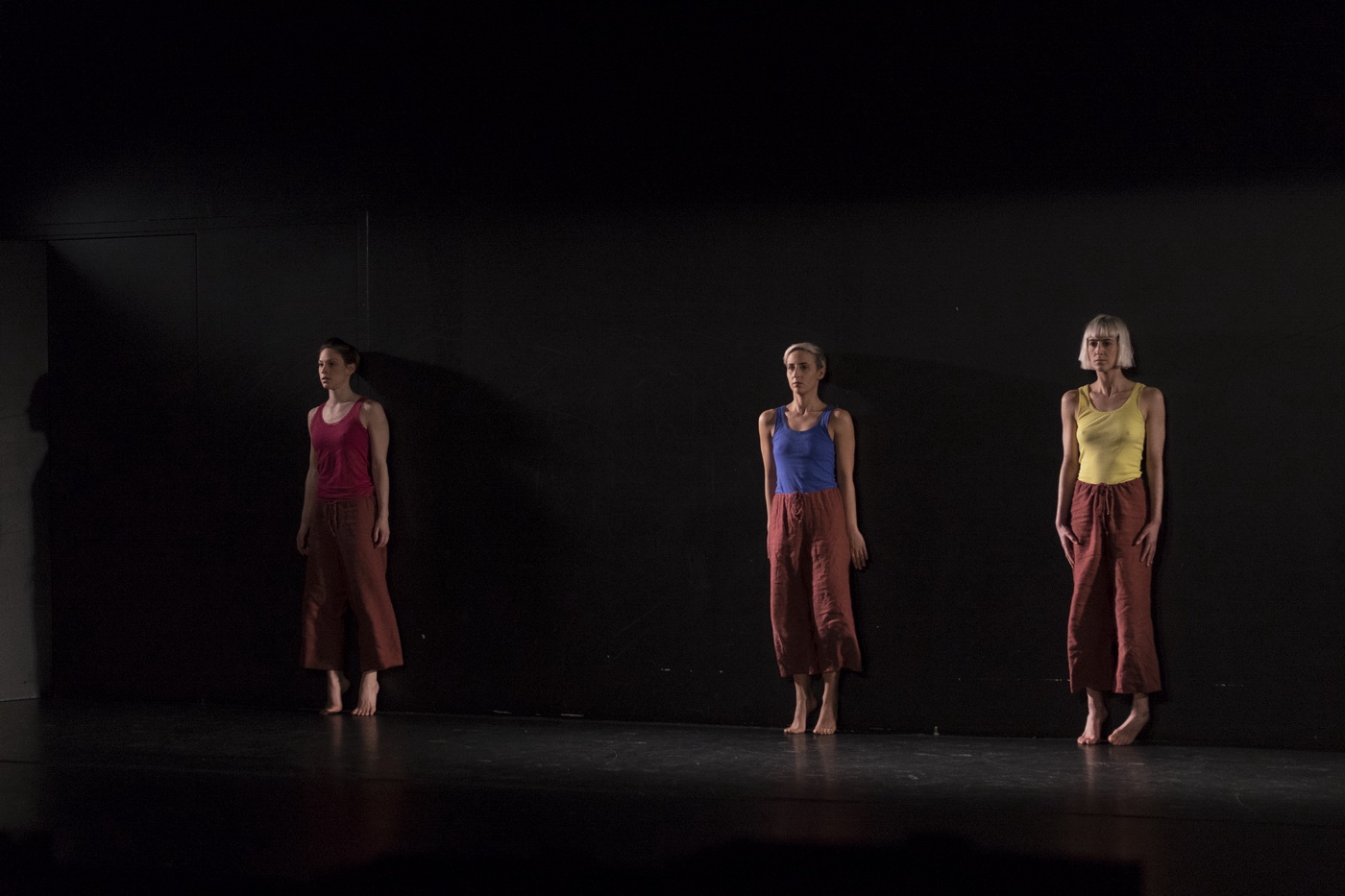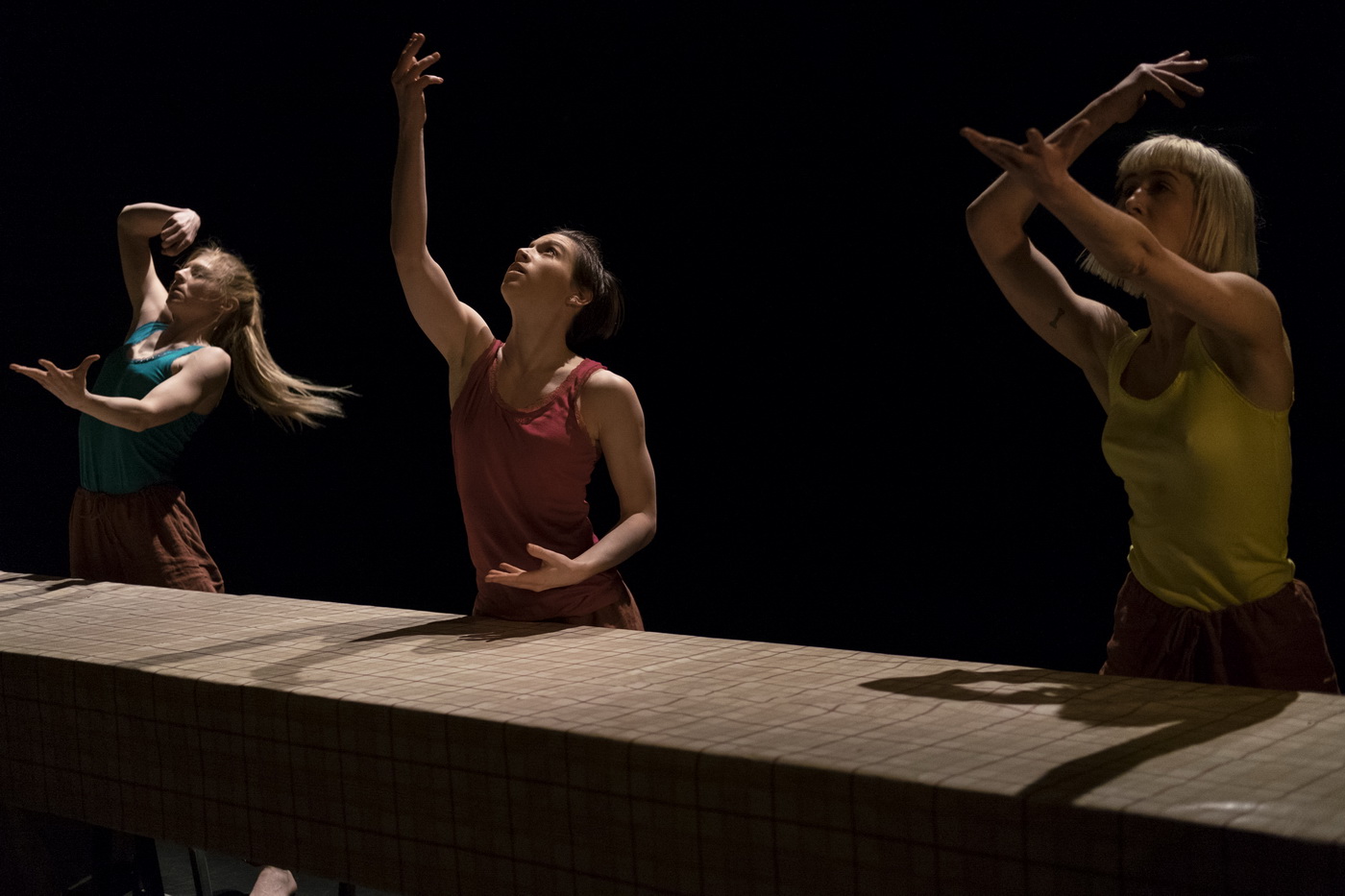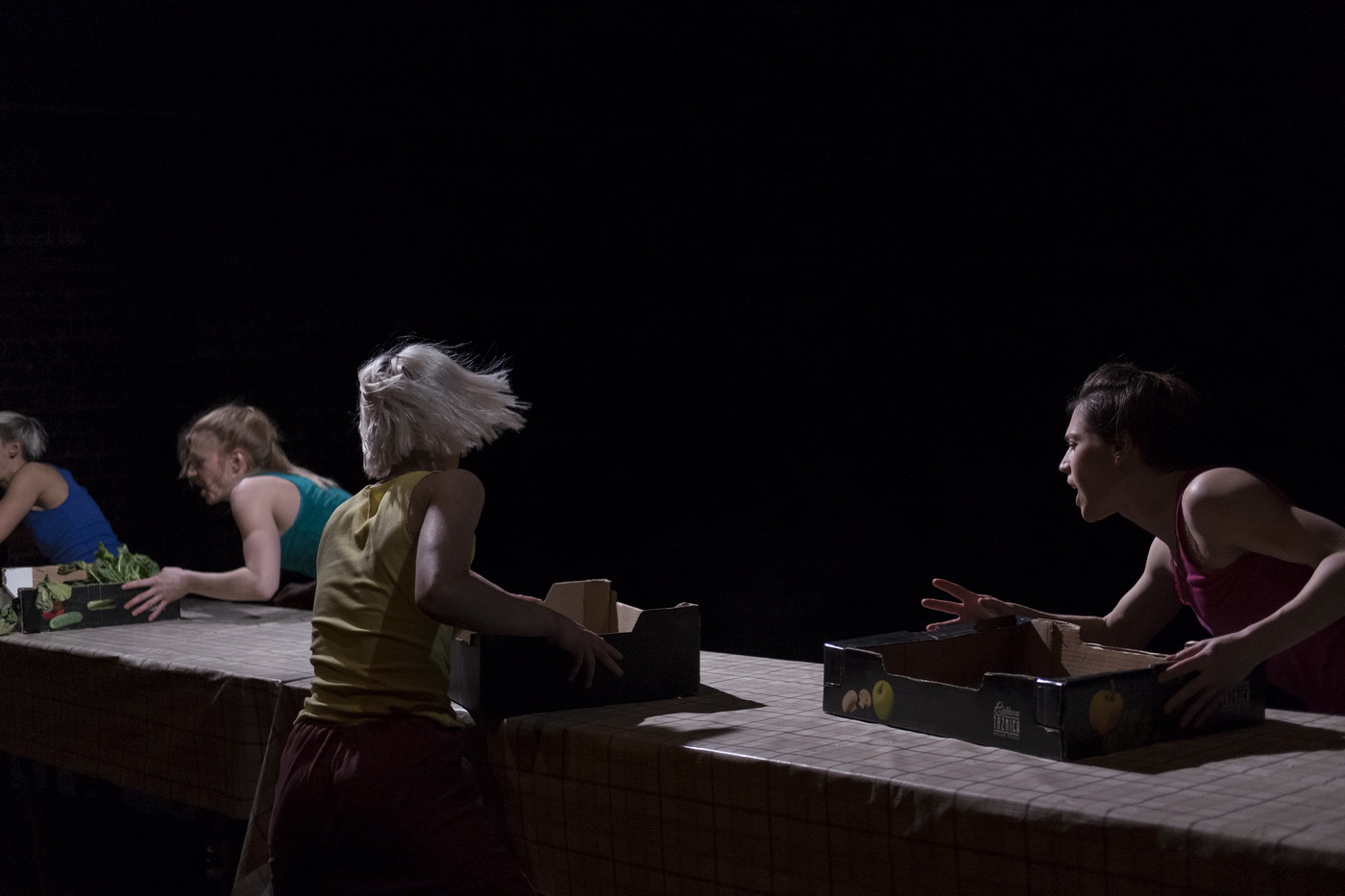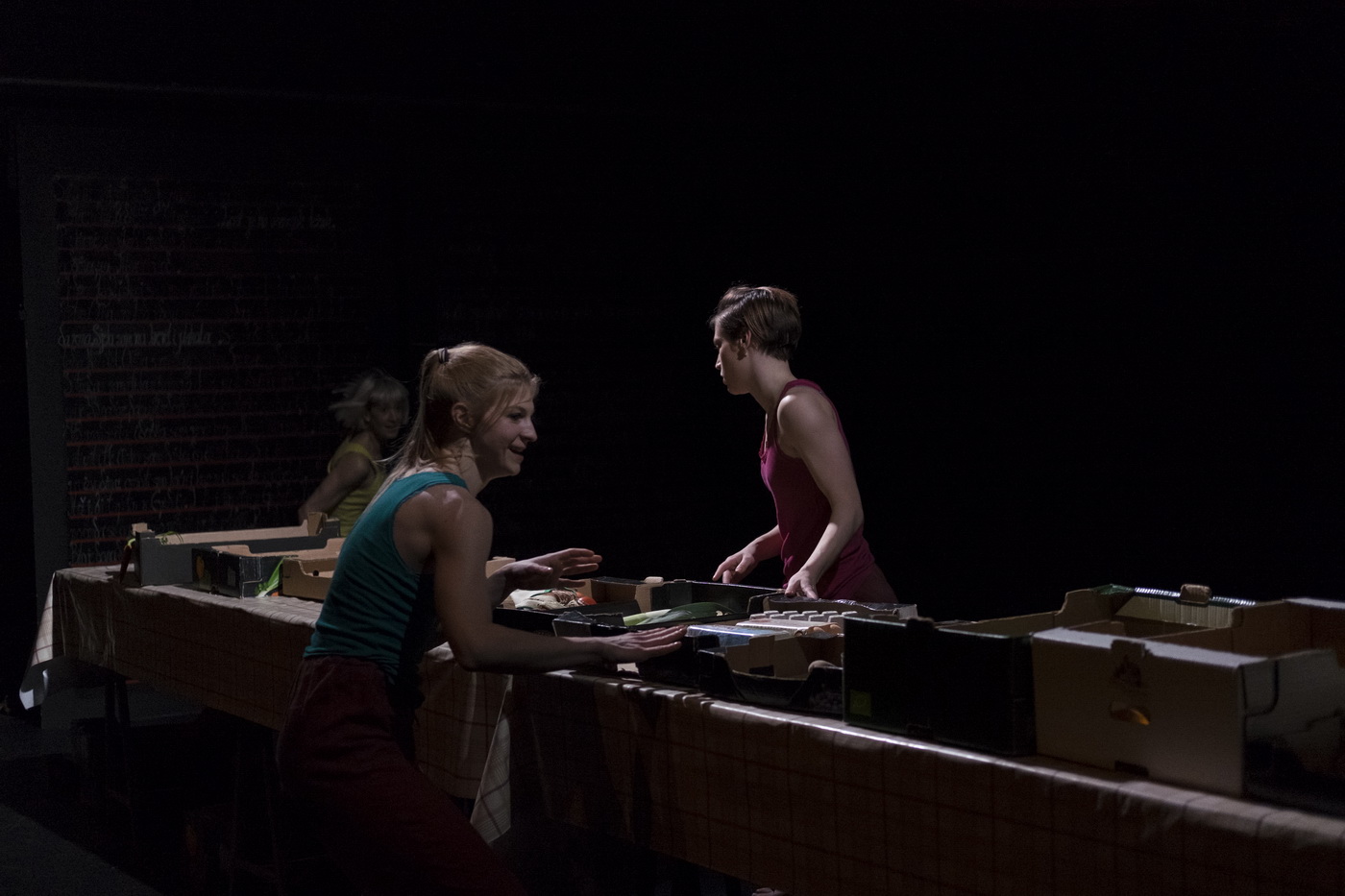 About
Choreographed by internationally renowned Chinese artist Wen Hui and performed by Zagreb Dance Company, the performance PLAC - Cai Shichang (Croatian word for "green market" and Chinese word for vegetable market)) revives life stories from traditional street markets, both in Zagreb and Beijing, where women play a significant role.
It is about food, clothing, household goods, and money. But also about energy and noise (or the lack of them), quarrels unrelated to business, transactions with the local, anti-mall style, and timing and rhythmic interpersonal actions/connections. It is also about an anxious sentiment about the past and the future: the sentiment about women's voicelessness in all sectors of life.
WEN HUI
A leading Chinese contemporary dance choreographer. Born in 1960 in Yunnan. Graduated from the Beijing Dance Academy's Department of Choreography. From 1989 onwards she has been a choreographer and dancer in the Oriental Song and Dance Ensemble of China. In 1994, Wen Hui and the filmmaker Wu Wenguang co-founded China's first independent dance theatre company, Living Dance Studio. The use of documentary film, dance theatre style, and creative sources and subject matters from Chinese daily life feature highly in most of Wen Hui's works. In place of choreographed dance movements, Wen Hui is fond of improvisation based on the movements of people's daily life, and she is highly interested in the movements that result from juxtaposing trained and untrained dancers. Although Wen Hui's works are culturally rooted in China, the technique and spirit of Western modern dance has without a doubt deeply influenced her creations. She studied modern dance at the Limon Institute, the Erick Haukins School of Dance, the Trisha Brown Company Workshop, the Foikwang-Hochschüle Dance School and Pina Bausch's dance company in 1994 and 1995. Her performances have been invited regularly to the USA, UK, France, Holland, Belgium, Portugal, Korea, the Philippines and other countries. Beside dace pieces produced by the Living Dance Studio, Wen Hui made two documentaries: Listening to the Third Grandma Stories (2011) and Dancing with the Third Grandma (2015).
KRISTINA LEKO
Visual artist. Born in 1966 in Zagreb. Lives and works in Berlin, Gremany. She teaches artistic strategies in public space at the Berlin University of Art, Institute Art in Context. Kristina Leko works in the medium of installation, video, documentary film, photography, text, drawing, with social interaction and empowerment at the core of her participatory artistic practice, which is often placed in public space. She has initiated and realised several extensive community art projects in different countries. Her solo exhibitions and projects include: MSU Zagreb (2005; 2016), Secession, Vienna (2006); Grenze/Grens, public space, Dinxperlo,NL/Suderwick, DE (2014-2016); Rotor Graz and Institute for Art in Public Space of Styria (2013-15);The Kitchen, New York (2012); NGBK, Berlin (2011); Bonner Kunstverein, Bonn, 2009. She won many prestigious awords and her works are included in the collections of the MSU Museum of Contemporary Art, Zagreb; Museum of Contemporary Art gfzk, Leipzig; Thyssen Bornemisza Art Contemporary Collection, TBA-21, Vienna, among others.
ZHUANG JIAYUN
Dramaturge, performing arts theorist. Born in 1976 in Beijing. Graduate from the Central Academy of Theatre, received a Ph.D. in Theater and Performance Studies from UCLA and held an Andrew W. Mellon Fellowship. She currently teaches in the Department of Dramatic Art at the University of North Carolina-Chapel Hill, and has been invited to teach as visiting professor at the Beijing Dance Academy and the Central Academy of Theatre. She serves as dramaturge for the Chapel Hill-based Play Makers Repertory Company. Her theatrical works have been selected for competitive and non-competitive sections in festivals, both in China and internationally. She began to work with the Living Dance Studio in 2014, for which she wrote and dramaturged a documentary performance, entitled Red (2014). She worked with choreographer Jiang Fan on a multimedia dance theatre, entitled Web Traffic (2017). Her most recent articles have appeared in Parkett, TDR (The Drama Review), Theatre Journal, Asian Theatre Journal, Southern Window, and Dance Studies.
JIANG FAN
Assistant Choreographer. Born in 1988 in Fujian. A graduate of choreography from the Shanghai Theatre Academy, where she studied choreography. She worked as choreographer and dancer for the Shanghai Opera House Dance Troupe from 2009. In 2014, she founded Qian Kong Fan Theatre, primarily exploring experimental theatrical vocabulary. She has collaborated with the Shanghai Drama Artistic Center, the Living Dance Studio, the Niao Collective, Archa Theater, etc. Her works won prestigious awards like Five Best Project Prize (2014) and Shanghai One Theatre Award (2015). Her recent works include: The Rhapsody of the End Day (2012), Audience (2015), The Refracted Shadow 1.0/2.0/3.0 (2014-2016), Dine with Me (2016), The Dining Table (2016), and Web Traffic (2017).
WEN BIN
Composer, film and theatre sound designer. Born 1958. in Yunnan. In 1997 he founded an independant music studio and since then has collaborated with Oriental Song and Dance Ensemble, China National Opera & Dance Theatre, Beijing People's Art Theatre, Central Academy of Theatre, The Living Dance Studio...